The Summer Sessions Vol. 1 is a series of videos and acoustic songs released on YouTube by VERIDIA in the summer of 2015. The songs were later released as a free download. Still Breathing was later recorded as a rock song for VERIDIA 's first full length album.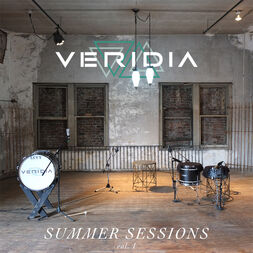 Tightrope
Dirty Secrets
Young and in Love
Don't Be Afraid of the Dark
Still Breathing
Don't Be Afraid of the Dark was written about a young boy named Kaden Wood who passed away from cancer. It also features Benjamin Backus from For King and Country on the cello.
Tightrope was written when the group was moving from their respective homes to Nashville.
Ad blocker interference detected!
Wikia is a free-to-use site that makes money from advertising. We have a modified experience for viewers using ad blockers

Wikia is not accessible if you've made further modifications. Remove the custom ad blocker rule(s) and the page will load as expected.