The Pretty Lies EP is VERIDIA's second EP. It was released on September 25, 2015 by Word Entertainment.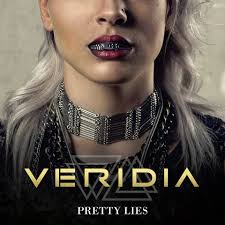 Crazy In A Good Way
Pretty Lies (feat. Matty Mullins)
At The End Of The World
Say A Prayer
Pretty Lies (feat. Matty Mullins) [Valot Remix]
The zippers used on the cover art were real. They were trimmed down and glued onto the band members' mouths with spirit gum.
This is the first of VERIDIA's material to feature another singer and the first to have a remix.
Ad blocker interference detected!
Wikia is a free-to-use site that makes money from advertising. We have a modified experience for viewers using ad blockers

Wikia is not accessible if you've made further modifications. Remove the custom ad blocker rule(s) and the page will load as expected.