Kyle Levy is the drummer for VERIDIA.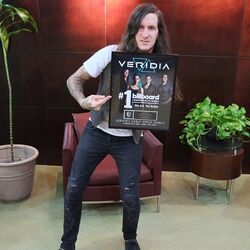 Kyle lived in Indiana and toured with a few bands before moving to Nashville to play with VERIDIA . He was the drummer for rock band Our Hero's End and played a few shows with indie rock band Don't Wake Aislin, which Brandon Brown and Deena Jakoub were apart of.
Kyle makes his own drum sets. He has a company called Levy Drum Co. He also does other building projects for various stores in Nashville and other clients.