The Inseparable EP is VERIDIA 's first EP and first release. It was released on February 25, 2014 by Word Entertainment.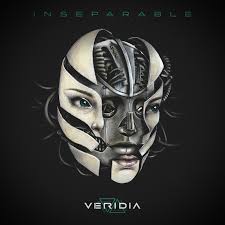 We Are The Brave
Disconnected
Furious Love
Mechanical Planet
Mystery of the Invisible
Deena Jakoub has said that Mechanical Planet is her favorite song from this EP to perform because it has such a dark vibe and she gets to put on a character while performing.
VERIDIA ends each show with Disconnected.
The Dave Ramsey Show played We Are The Brave months before the EP was released.
We Are the Brave is a Billboard U.S. Christian Rock Chart No. 1 single. It was also nominated for Rock Song of the Year at the 2014 Dove Awards and featured during ESPN broadcasts of the NCAA Softball regular season and world series.
Ad blocker interference detected!
Wikia is a free-to-use site that makes money from advertising. We have a modified experience for viewers using ad blockers

Wikia is not accessible if you've made further modifications. Remove the custom ad blocker rule(s) and the page will load as expected.