Brandon Brown is the guitarist for VERIDIA. VERIDIA does not have a permanent bass player (either in recorded material or live shows), but Brandon will sometimes play bass on select songs during concerts.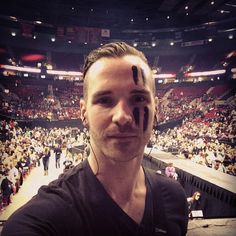 Brandon was active in Texas. He was in the indie rock band Don't Wake Aislin from 2004-2012 with VERIDIA vocalist Deena Jakoub. He moved to Nashville and founded VERIDIA along with Deena in 2013.
Brandon books a lot of the shows and hotel rooms for the band while they're on tour.
Brandon has a dog named Kit.
Brandon has family in New Orleans.
Brandon uses Michael Kelly guitars.